EDIT MAGAZINE EVENTS
Edit Magazine (2018/19)
Different formats/configurations
Moving image production by Manuel Müller

Visuals, posters and flyers for an ongoing series of contemporary literature events by Edit Magazine at Galerie für Zeitgenössische Kunst (GfZK), Leipzig.
Dresden University Of Fine Arts—EU4ART publication series
self published, Dresden (2021)
Design in collaboration with Roger Lehner
thread sewn paperback w/ open spine and transparent cover, 48—160 pp., 180 mm × 240 mm, offset

Bookdesign for a series of four publications that accompany and document the »EU4ART«-project—an art school alliance—that HfBK Dresden is part of.

P. A. HÜLSENBECK & MICHAEL SCHÖNHEIT—REAPING FROM THE CONFLUX
Berlin/Leipzig, GER (2020)
Complete visual campaign
Cover image by Anton Ginzburg
Additional photography by Postrach, Rothe


»Reaping From The Conflux«, a collaborative album of P.A. Hülsenbeck and Michael Schönheit. The piece was recorded at the great hall of Gewandhaus Leipzig during their »Two Play To Play«-residency.
(2×LP, CD, Flyers & Website)

ULTRABLACK OF MUSIC:
FEINDLICHE ÜBERNAHME
Andrzej Steinbach / Achim Szepanski
Spector Books, Leipzig (2017)
thread sewn paperback, 96 pp.,
110 mm × 180 mm, offset

A publication on electronic music-theory, it's social relationships and commercialism. The book is composed of two sections, Szepanski's »Ultra-blackness in der Musik« and Steinbach's three-part »Funke« work.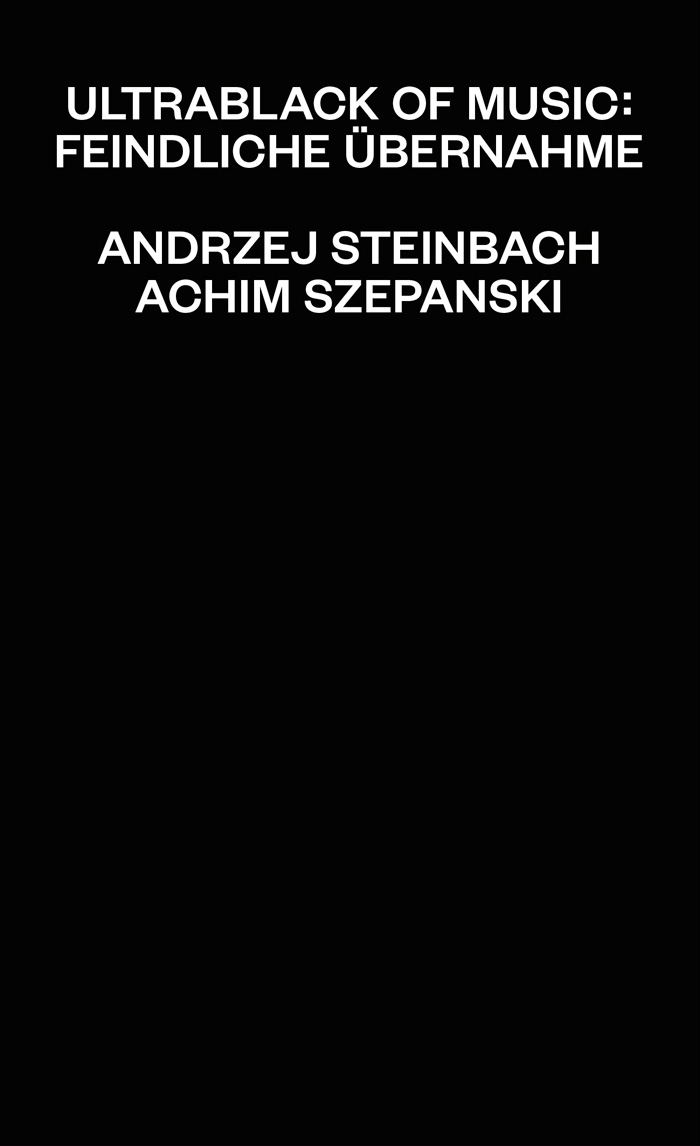 REWIRE FESTIVAL 2018/19/20/21
Stitching Unfold, The Hague, NL (2018–present)
Complete visual campaign
In collaboration with Anja Kaiser
Bespoke type design by Dinamo Typefaces and Seb Mclauchlan
Animation by Manuel Müller

Art direction and graphic design for Rewire Festival. An international celebration of contemporary music and adventurous sounds. Happening at multiple venues in the city of The Hague (NL) and online, the programme combines concerts, art installations, workshops, talks and exhibitions over the course of three days.